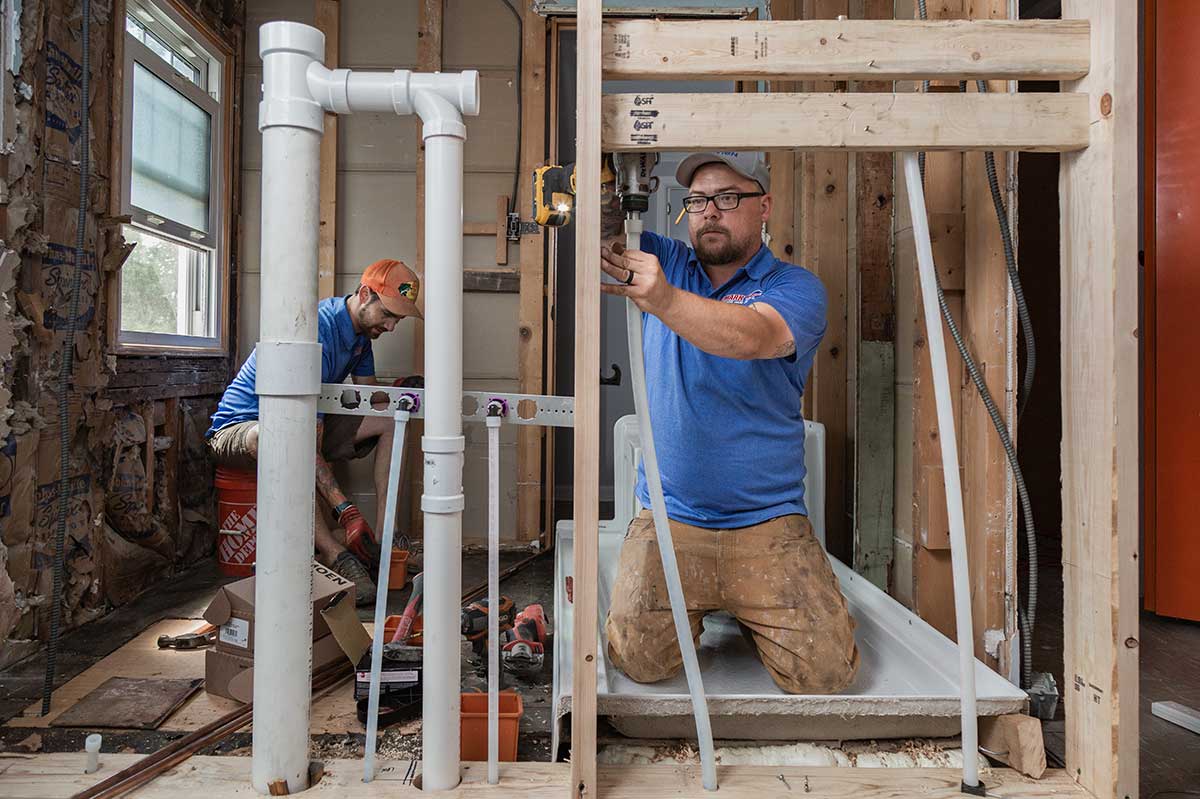 A backflow preventer is a required device for many of our commercial customers. In the event your backflow preventer breaks, we can guide you through the process to replace it. Designs for a new system are put together by engineers and submitted to the Water Department for approval. From there, the Water Department will approve one design. When you work with us, you can rest assured that our testing and installs are done quickly, efficiently, and reasonably.
Backflow Testing
If you currently have a backflow preventer, you should know that many municipalities require that it be tested yearly. T-Mark Plumbing, Heating, Cooling & Electric's Rapid Rooter Services can offer you a yearly reminder and file all your necessary paperwork to make this process as seamless for you as possible.
Our experience means you don't have to worry
Our team has more than 50 years of combined experience in backflow preventer service and installation. You can rest easy with the knowledge that an experienced and professional team of technicians is working to protect your property.
We have worked in every town and municipality across Western New York, so we know the requirements for backflow preventer testing in your area. T-Mark also offers annual backflow preventer service – so you can rest easy with the knowledge that your backflow preventers are working efficiently to protect your business and its customers.
T-Mark Plumbing, Heating, Cooling & Electric is protecting homes and businesses across Western New York with our Backflow Services!
Call us today at (716) 249-0029 to learn about our backflow preventer repair services.
Backflow Preventer Repair, Backflow Preventer Testing & Backflow Preventer Replacement

Buffalo, NY, Amherst, NY, Orchard Park, NY, Ellicottville, NY, Tonawanda, NY & Kenmore, NY
Backflow Preventer Replacement in Tonawanda, NY | Backflow Preventer Services Amherst, NY | Backflow Preventer Repair Cheektowaga, NY
Backflow Preventer Repair

∴

Backflow Preventer Services

∴

Backflow Preventer Testing

∴

Backflow Preventer Replacement ∴ Orchard Park, NY ∴ Amherst, NY ∴ Tonawanda, NY