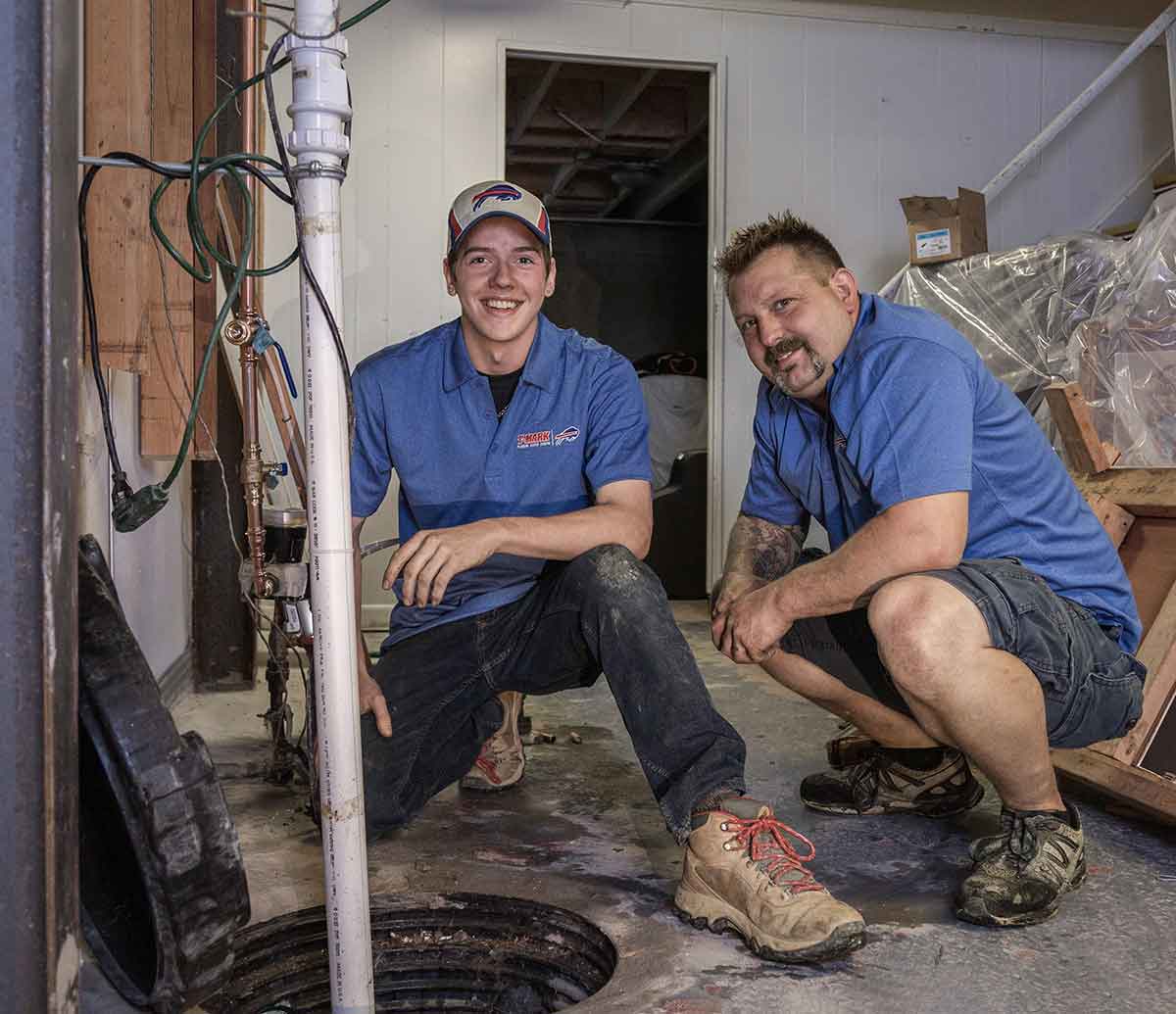 Sewer and drain problems can make people groan – we've heard it! That's because most people assume that a sewer or drain problem automatically means digging up your yard. Thankfully, we have a solution for that!
Sewer and drain video inspections that save you stress (and money)
T-Mark Plumbing, Heating, Cooling & Electric is proud to offer video inspections and underground locating services for your sewers and drain lines. All of our technicians are highly trained and have extensive experience diagnosing problems underground without the need for costly dig-ups. Each technician has a state-of-the-art video camera and screen to identify any issue and show you exactly what is going on below the surface. By taking all of the guesswork out of plumbing, we are able to perform the work quickly and pass along lower prices to our customers.
Locate Items Dropped Down the Drain
Ever drop a ring or other valuable down the drain by mistake? The camera also can help us locate any lost items that may have made their way into your plumbing system. By figuring out exactly where the item is located, we can pinpoint the best location to enter the system to retrieve it for you.
T-Mark has got you covered.
Call us at (716) 249-0029 to learn more about our plumbing video inspection services in Buffalo, NY.
Clogged Sewer Video Inspections, Drain Video Inspections & Sewer Video Inspections

Tonawanda, NY, Kenmore, NY, Clarence, NY, Amherst, NY, Orchard Park, NY & Ellicottville, NY
Drain Video Inspections in Clarence, NY | Sewer Video Inspections Amherst, NY | Clogged Sewer Video Inspections Kenmore, NY
Sewer Video Inspections

∴

Clogged Sewer Video Inspections

∴

Drain Video Inspections

∴

Clogged Drain Video Inspections ∴ Tonawanda, NY ∴ Clarence, NY ∴ Kenmore, NY