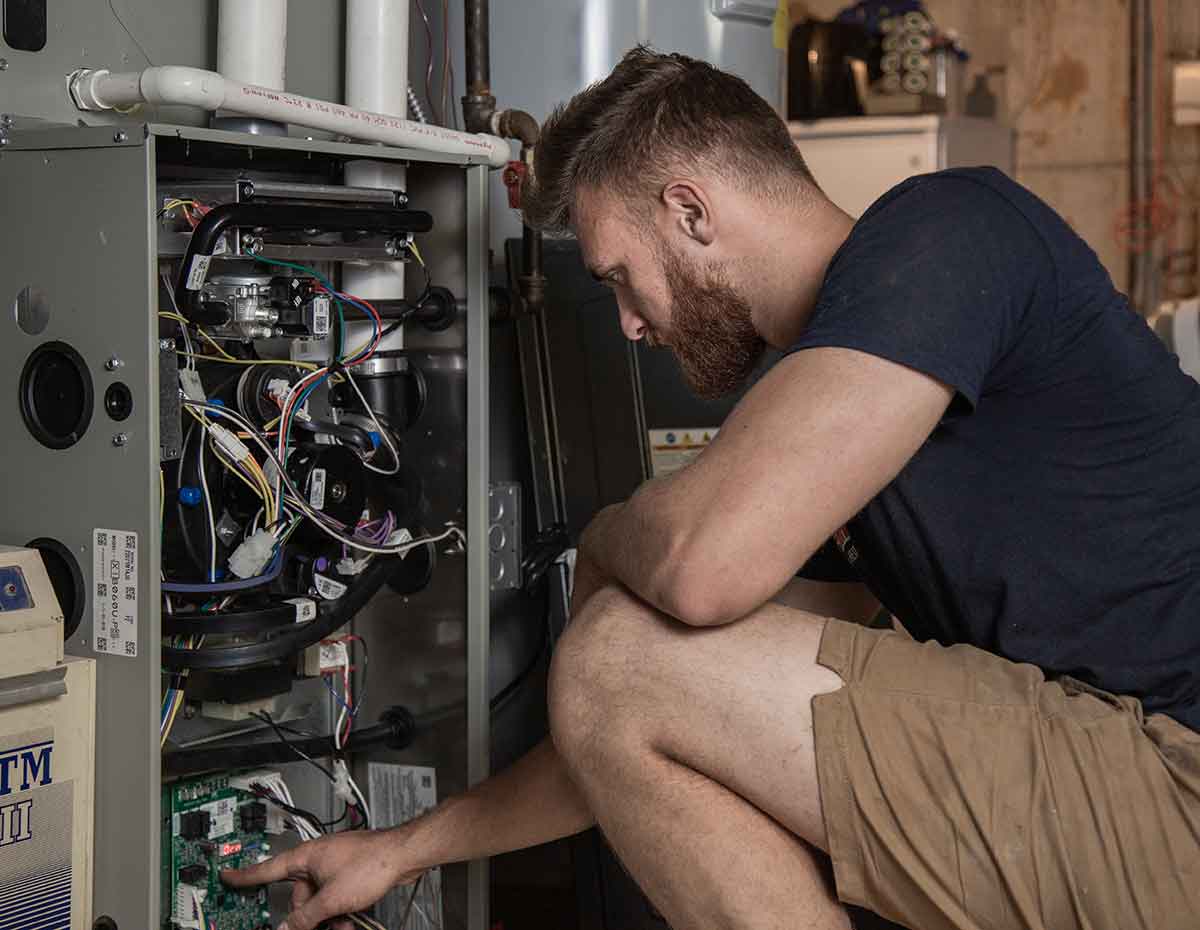 Severe weather and lengthy winters in Buffalo and Western New York place a heavy workload on your heating system.  While it can be tempting to overlook the annual upkeep of your furnace or boiler, waiting for a sudden malfunction is a mistake.  Wear and tear, dirt buildup, and even minor issues with components lead to higher running costs, degraded air quality, decreased comfort, safety hazards, and greater damage.  With reactive service, you're going to spend more time and money, possibly void warranty coverage, and end up replacing your heating equipment sooner than necessary.  Rest assured, at T-Mark Plumbing, Heating, Cooling & Electric, we not only handle every aspect of yearly maintenance properly, we make sure our service is affordable, convenient, and hassle-free.
Expert Service for Your Heating System
With over twenty years in business, we've seen the consequences of neglected furnaces and boilers.  The majority of repair calls we answer could have been prevented with a quick and cost-effective tune-up in the fall.  Not only that, we can potentially trim 25% off your monthly heating bills.
Call us today for all your furnace service needs!
The highly trained team from T-Mark Plumbing, Heating, Cooling & Electric adheres to strict and proven service procedures, which consist of a 24-point checklist and a thorough report of services provided.  Utilizing leading-edge diagnostic equipment, we pinpoint any areas of concern, prevent more extensive problems and help you avoid sudden failure on the coldest night of the year.  Take advantage of our commitment to your 100% satisfaction.  Contact T-Mark Plumbing, Heating, Cooling & Electric at (716) 249-0029 for heating and furnace service throughout Buffalo, NY, West Seneca, NY, Ellicottville, NY, Clarence, NY and the rest of the greater WNY area.
Furnace Maintenance, Heating Service & Heating System Maintenance

Buffalo, NY, Clarence, NY, Cheektowaga, NY, Ellicottville, NY, Tonawanda, NY & Hamburg, NY
Heating Service in Cheektowaga, NY | Heating System Maintenance Kenmore, NY | Furnace Service Orchard Park, NY
Furnace Service

∴

Furnace Maintenance

∴

Heating System Maintenance

∴

Heating Service

∴

Heating System Service ∴ Ellicottville, NY ∴ Clarence, NY ∴ Kenmore, NY