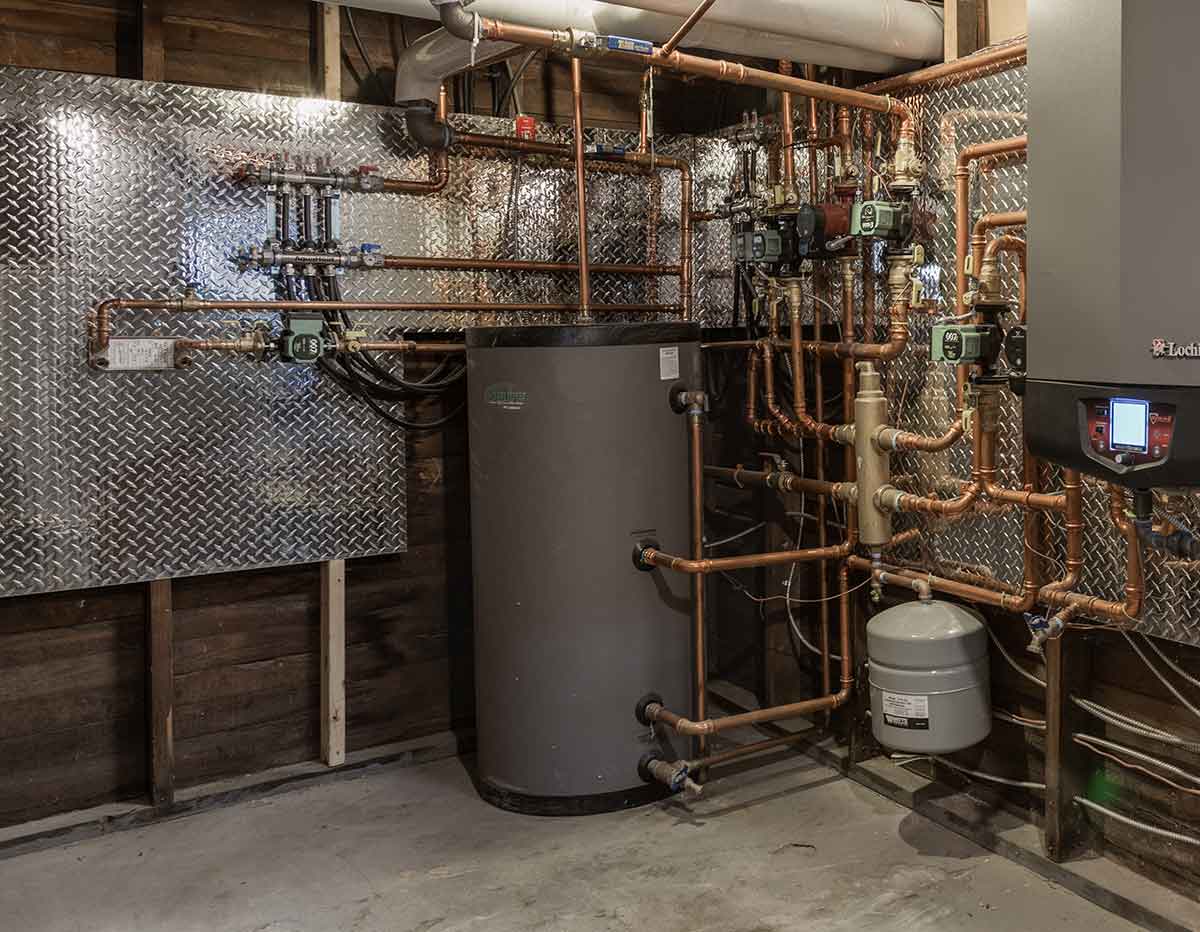 High-efficiency water heating solutions can significantly reduce household usage, often from 10 to 50%, when compared to standard options. Since the annual household cost for water heating can add up quickly, there's good reason to improve. As a family-owned and operated business and locals of Buffalo and Western New York, T-Mark Plumbing, Heating, Cooling & Electric pioneers the most advantageous opportunities for our customers. One of our many specialties is indirect hot water heaters.
Indirect Water Heaters that Keep Your Home Efficient
If you're thinking of upgrading from a traditional water heater to an indirect alternative, we're happy to help you determine the best solution for your household needs and budget. Give T-Mark Plumbing, Heating, Cooling & Electric a call at (716) 249-0029 to schedule new installation, replacement, conversion, regular maintenance, and all manner of repairs for all makes and models. Our skilled technicians remain available for 24/7 emergency response across Buffalo and Western New York.
Find Indirect Water Heaters and More
By using the home's boiler for a heat source, indirect water heaters offer outstanding efficiency and benefit the budget all year round. Because the unit can store anywhere from 30 to 200 gallons of water, it provides two to three times more hot water than a conventional model. Plus, the system works in tandem with the heating system to produce nearly instantaneous hot water. Long lifespan, durable, and easy to maintain, indirect water heating is definitely a possibility to consider. Find the right answers by reaching out to T-Mark Plumbing, Heating, Cooling & Electric.
Tankless Coil Water Heaters & Indirect Water Heaters

Buffalo, NY, Orchard Park, NY, Clarence, NY, Kenmore, NY, Hamburg, NY & Ellicottville, NY
Indirect Water Heaters Clarence, NY & Tankless Coil Water Heaters Orchard Park, NY
Tankless Coil Water Heaters

∴

Indirect Water Heaters ∴ Clarence, NY ∴ Ellicottville, NY ∴ Kenmore, NY