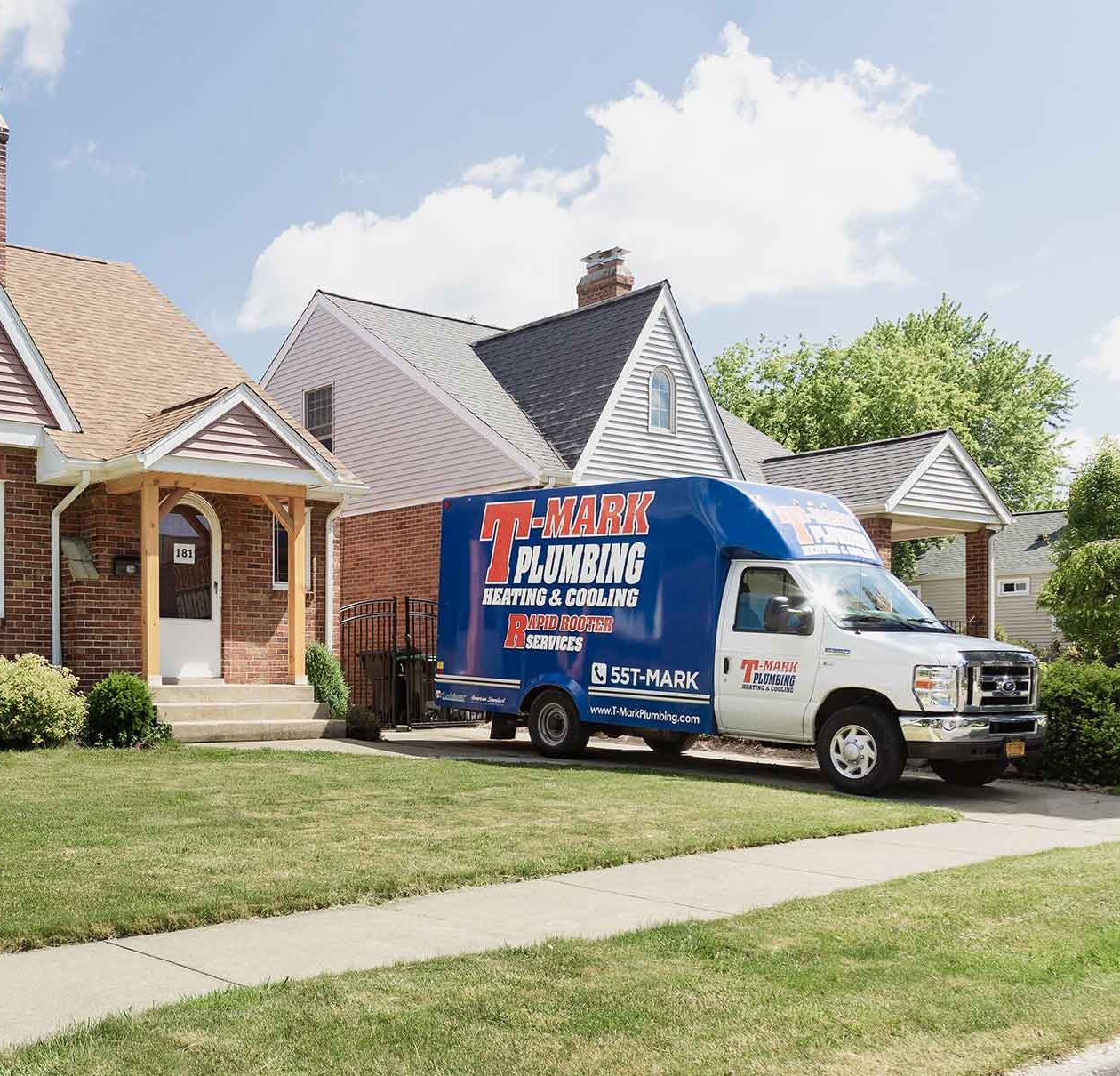 Water is the most essential element in our lives – without it, we literally cannot survive! So poor water quality is a major concern for families and neighbors in Buffalo and WNY.
Water filtration Solutions for Buffalo & WNY
We are proud to offer solutions that protect water quality for our friends and neighbors in Western New York. We expose ourselves, loved ones and expensive appliances to our water supply each and every day. There are several factors that can impact our water quality: the age of our city's water supply system and poor input quality are two of the biggest factors.
Whole House Water Filter Installations
T-Mark Plumbing, Heating, Cooling & Electric offers a whole home water purification system that connects to your home's main water supply, directly after the meter. This means that water goes through the filtration process before it is able to be used or consumed by any fixture in the home. The result? Cleaner water in the shower for the kids, glasses that come out of the dishwasher without spots and fixtures that don't get bogged down with calcium or other mineral deposits. This system can also make a major impact for people who suffer from sensitive skin. The difference in your water quality is truly amazing!
Safer Water for your Family
Our water filtration system removes chlorine, volatile organic compounds, arsenic, pesticides, herbicides and other solvents that find their way into our water supply.
T-Mark Plumbing, Heating, Cooling & Electric provides whole house water filtration systems throughout WNY.
Call us today at (716) 249-0029 for a free in-home water test and estimate.
Water Filtration Solutions, Water Filtration System Service & Water Filtration System Repair

Buffalo, NY, Hamburg, NY, Amherst, NY, Cheektowaga, NY, Kenmore, NY & Ellicottville, NY
Water Filtration Solutions in Orchard Park, NY | Water Filtration System Installation Tonawanda, NY | Water Filtration System Service Hamburg, NY
Water Filtration System Repair

∴

Water Filtration Solutions

∴

Water Filtration System Installation

∴

Water Filtration System Service

∴

Water Filtration System Maintenance ∴ Tonawanda, NY ∴ Hamburg, NY ∴ Cheektowaga, NY