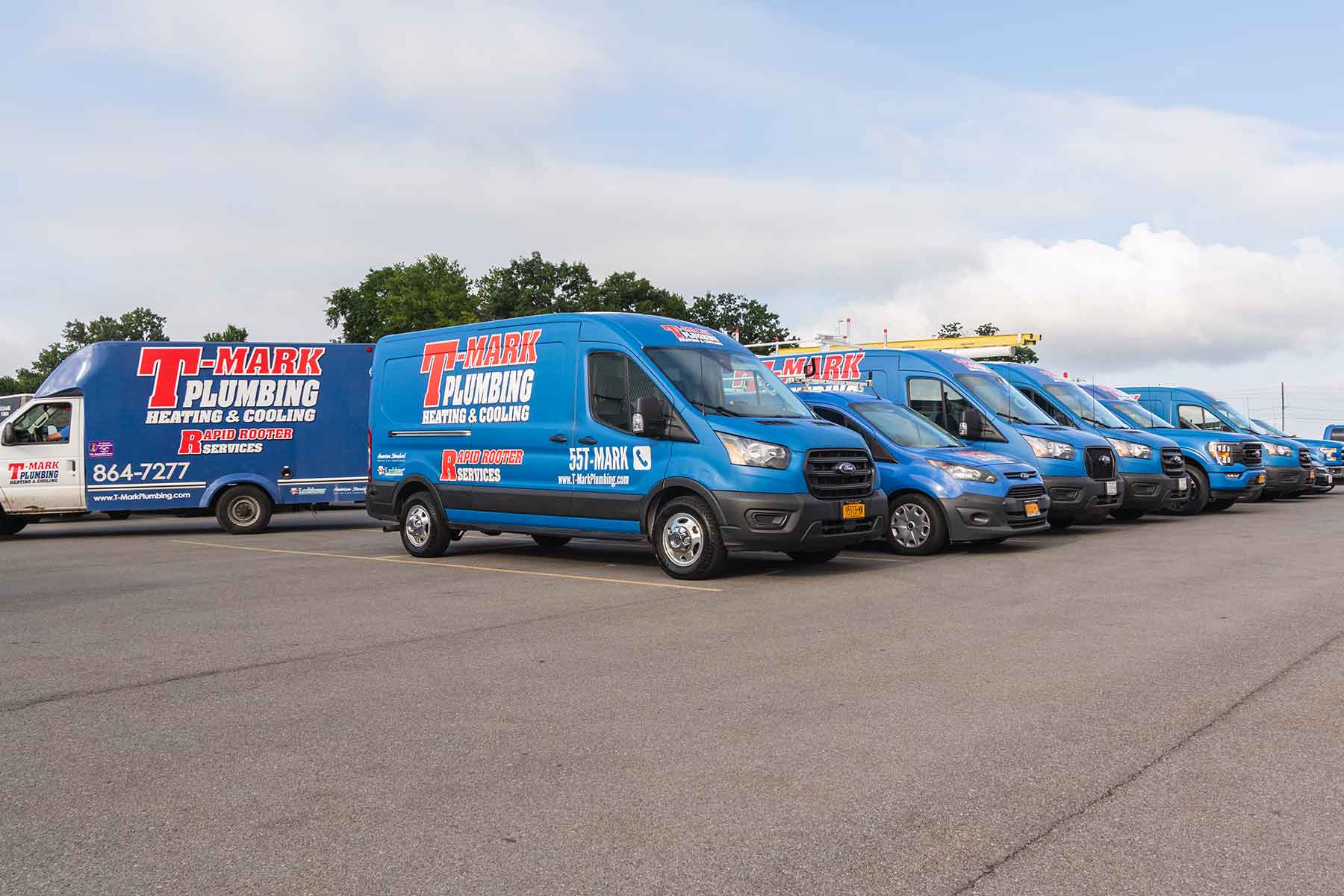 You might use them every day – maybe you even take them for granted. But when you flip that switch and hear a rattling sound… or nothing at all… you know it's time to make the call.
Garbage Disposal Repairs in Buffalo
T-Mark Plumbing, Heating, Cooling & Electric services and repairs all makes and models of garbage disposals. If you are having any issues with your garbage disposal, call us immediately. We'll take a close look at your disposal and will provide a free estimate so you know exactly what the repair entails and how much it will cost.
Be safe, Western New York
When your garbage disposal stops working, do not try to fix yourself. These appliances are very dangerous, not only in their mechanics but also in the electrical sense. Please trust a professional to take care of any problems.
Garbage Disposal Installations in Western New York
Need new garbage disposal? Or maybe your first? Garbage disposals are one of those modern conveniences that, until you have one, you'll wonder how you lived without it! Garbage disposals can also help add to the long-term performance of your home's drainage system. We'll stop by and take a look at your specific sink and needs, then we'll walk through various options to ensure you find the best fit for your home, needs, and budget.
IMMEDIATELY shut off all power to your garbage disposal if you have any questions about its operation.
Call T-Mark Plumbing, Heating, Cooling & Electric at (716) 249-0029 for garbage disposal repair & installation
Garbage Disposal Installation, Garbage Disposal Replacement & Garbage Disposal Services

Buffalo, NY, Amherst, NY, Cheektowaga, NY, Orchard Park, NY, Tonawanda, NY & Kenmore, NY
Garbage Disposal Replacement in Ellicottville, NY | Garbage Disposal Services Orchard Park, NY | Garbage Disposal Repair Amherst, NY
Garbage Disposal Installation

∴

Garbage Disposal Services

∴

Garbage Disposal Maintenance

∴

Garbage Disposal Repair

∴

Garbage Disposal Replacement ∴ Kenmore, NY ∴ Amherst, NY ∴ Hamburg, NY