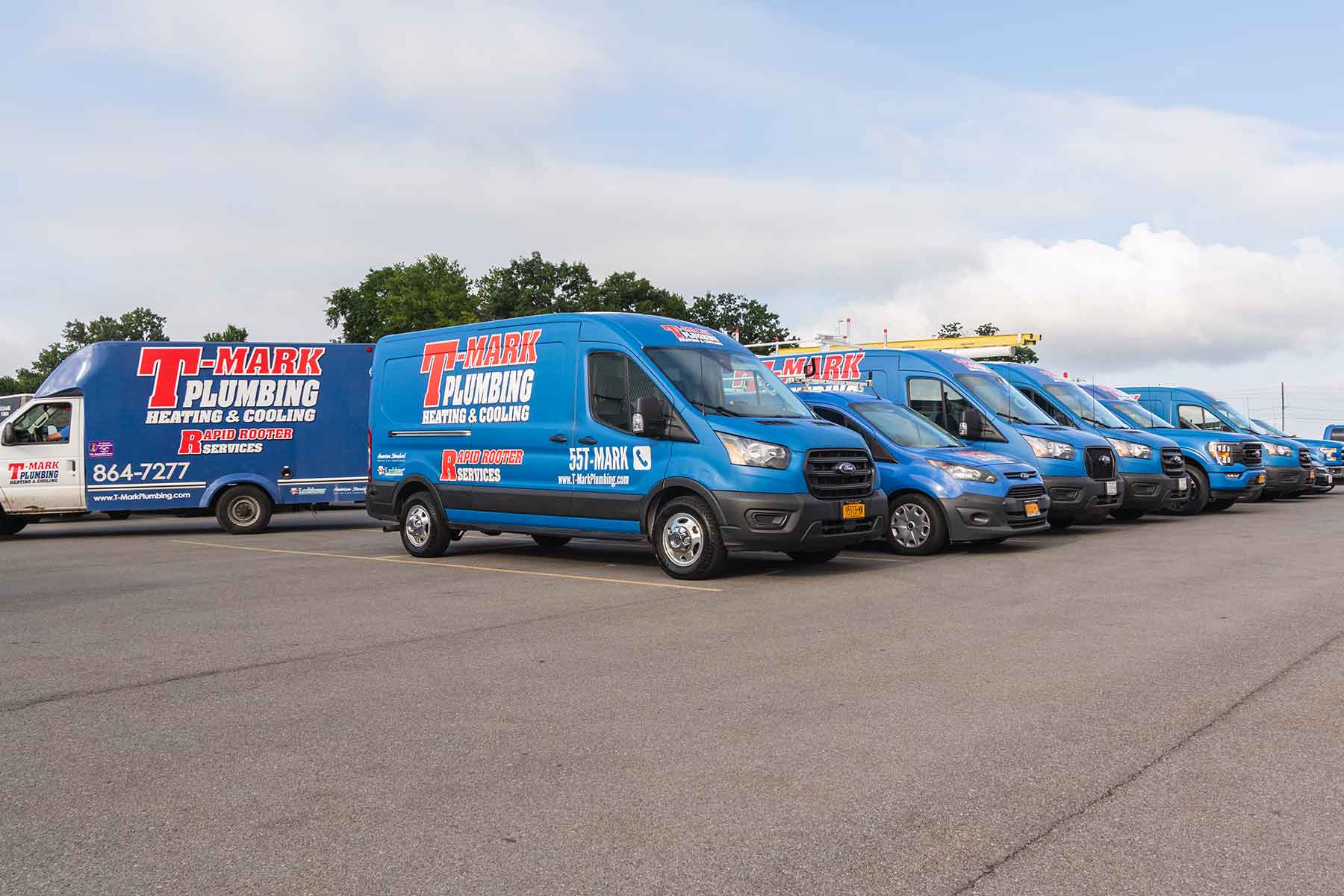 T-Mark Plumbing, Heating, Cooling & Electric specializes in new installation, preventative maintenance, and repair of commercial boilers.  We tailor our services to your specific needs, offering cost-effective and long-term solutions to even the most complex challenges.  As a family-owned and operated local business, we are familiar with the extreme weather in Buffalo and Western New York and the difficulties of running a successful company.  By providing honest answers, proven products, and high standards of workmanship, we make your job easier.  For every service we provide and project we complete, we take every possible opportunity to optimize results.  Serving the best interests of our customers is the very reason we've been around for over twenty years.  Let T-Mark Plumbing, Heating, Cooling & Electric handle the installation and upkeep of your commercial boiler, and you'll never be disappointed.
We're experts in commercial boiler installations & services!
The qualified team from T-Mark Plumbing, Heating, Cooling & Electric is on call 24 hours a day, 7 days a week, 365 days a year, throughout Buffalo, NY, West Seneca, NY, Ellicottville, NY, Clarence, NY and the rest of the greater WNY area.  We never leave the safe and proper operation of your commercial equipment at risk.  Dedicated to protecting your investment, we've spent the last twenty years customizing our services to better achieve your satisfaction.  Take advantage of flexible scheduling, competitive pricing, innovative products, tidy job sites, and quick turnaround on all projects.  Our technicians are highly trained, updated with leading-edge technology, and have immediate access to specialized tools and a full inventory of quality replacement parts.
Contact us for commercial boiler services
We make it our mission to optimize the energy efficiency, heating capacity, and reliability of your commercial boiler.  When you want the job done right, call on T-Mark Plumbing, Heating, Cooling & Electric.
Commercial Boiler Maintenance, Commercial Boiler Repair & Commercial Boiler Service

Buffalo, NY, Orchard Park, NY, Ellicottville, NY, Hamburg, NY, Kenmore, NY & Cheektowaga, NY
Commercial Boiler Replacement in Hamburg, NY | Commercial Boiler Maintenance Kenmore, NY | Commercial Boiler Installation Ellicottville, NY
Commercial Boiler Maintenance

∴

Commercial Boiler Replacement

∴

Commercial Boiler Repair

∴

Commercial Boiler Installation

∴

Commercial Boiler Service ∴ Hamburg, NY ∴ Orchard Park, NY ∴ Kenmore, NY