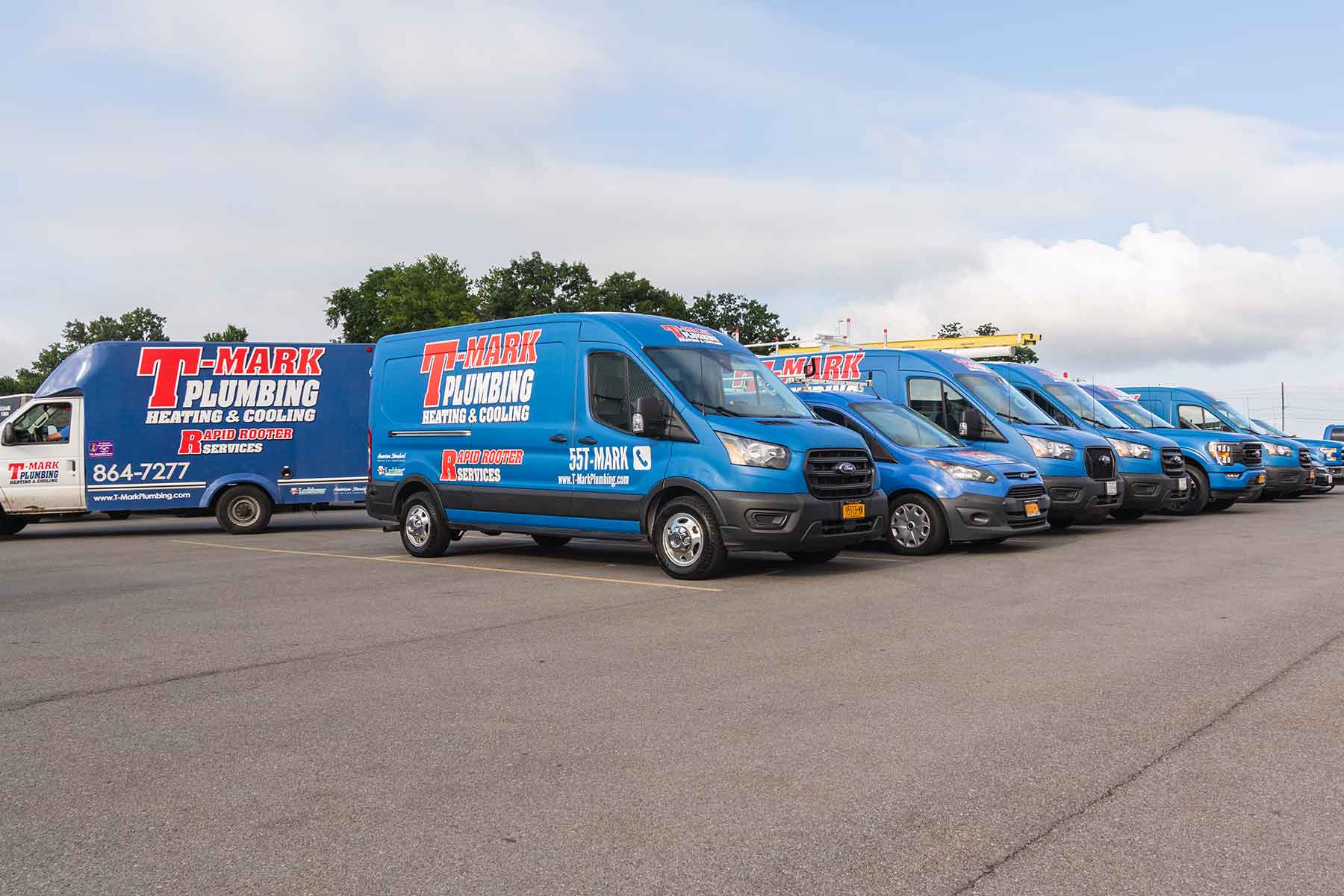 Working with natural gas requires true skill and experience. The T-Mark Plumbing, Heating, Cooling & Electric team brings more than 100 years of combined experience working with residential and commercial gas lines. We've dealt with just about every application, and we will work safely and efficiently to help you with your specific needs. At this point we are unable to service/diagnose/pressure test failed gas lines. We are happy to offer replacement services for your gas piping system, or run new lines throughout your home or business.
Gas Line Installation in Buffalo
T-Mark Plumbing, Heating, Cooling & Electric can help you with every part of the process for gas line installation. We can map out a diagram of your correct piping sizes and lengths, which can depend on your fixture requirements and your home's gas pressure. We'll determine what material will work best, and how to best install it.
Safety is Essential for Gas Line Installations in Buffalo
We offer many different options for gas work, including black iron pipe, corrugated steel tubing or plastic tubing. We use cutting-edge tools and materials while adhering to all town codes to be sure everything is done safely and properly. By installing shutoff valves at each fixture, we also ensure that everything is easily set up for future work or maintenance.
In the event of a gas leak, you should always call your gas supplier immediately.
When you need a gas line installed or repaired, call T-Mark Plumbing, Heating, Cooling & Electric at (716) 249-0029 and we'll take care of your home!
Natural Gas Line Repair, Gas Line Installation & Natural Gas Line Installation

Buffalo, NY, Kenmore, NY, Hamburg, NY, Ellicottville, NY, Tonawanda, NY & Orchard Park, NY
Natural Gas Line Installation in Tonawanda, NY | Natural Gas Line Repair Clarence, NY | Gas Line Repair Hamburg, NY
Natural Gas Line Repair

∴

Natural Gas Line Installation

∴

Gas Line Installation

∴

Gas Line Repair ∴ Hamburg, NY ∴ Tonawanda, NY ∴ Kenmore, NY