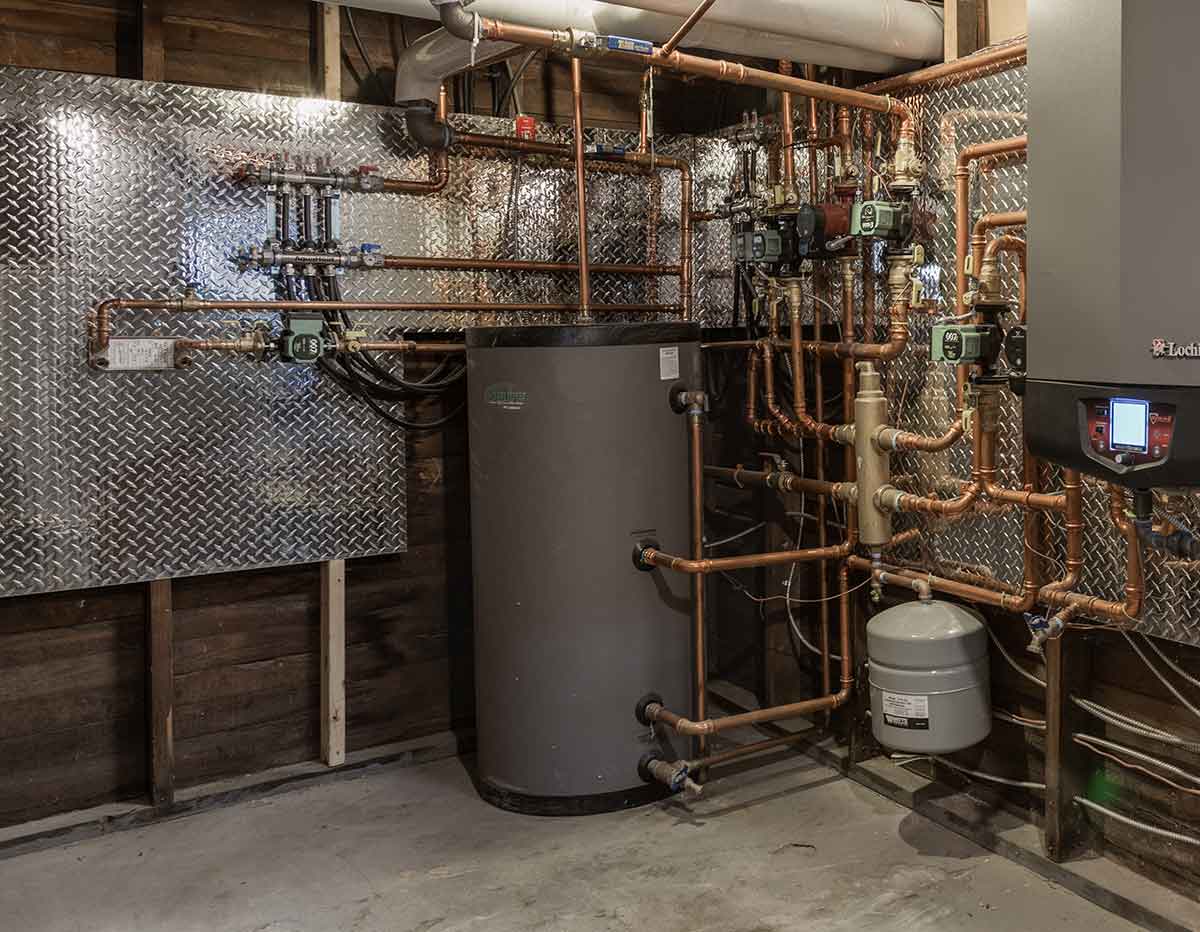 Water heating is essential to daily routine and a significant part of the household budget. Any issues with system performance quickly turn into major inconvenience, expense, and potential property damage. You not only need immediate assistance but affordable, efficient, and sustainable solutions. All it takes is a call to T-Mark Plumbing, Heating, Cooling & Electric at (716) 249-0029. Our water heating services are well-known for quality and reliability across Buffalo and Western New York.
Hot Water Tank Service, Repairs & Installations
If you're debating over types and models of water heaters, we supply helpful information and knowledgeable recommendations that protect your best interests.  While a traditional tank-type water heater is cheaper to purchase and install than a tankless alternative, it isn't necessarily the right choice for you.  And settling for the least expensive tank-style model can actually cost you more in the end.  Storage tank options tend to look the same, but the quality of features sets them apart.  Have complete confidence that the specialists from T-Mark Plumbing, Heating, Cooling & Electric only recommend a selection of energy-efficient, durable, and high-performing water heaters.  We are trained to accurately size your new heater, complete meticulous installation, and follow strict service procedures. T-Mark Plumbing, Heating, Cooling & Electric brings you a greater return on your investment.
Water Heaters to Keep Your Home Cozy
Is your water heater failing to live up to expectations? Did you wake up this morning to no hot water? The professionals from T-Mark Plumbing, Heating, Cooling & Electric are always available for problem-solving, including 24/7 emergency repairs throughout Buffalo and Western New York. We are proficient in all makes and models, complete thorough evaluations, and provide an honest determination of whether repair or replacement is the cost-effective decision. We highly encourage the benefits of regular maintenance to combat the majority of malfunctions and extend service life.
Water Heater Tanks & Traditional Water Heaters

Buffalo, NY, Amherst, NY, Tonawanda, NY, Ellicottville, NY, Kenmore, NY & Hamburg, NY
Water Heater Tanks Hamburg, NY & Traditional Water Heaters Ellicottville, NY
Traditional Water Heaters

∴

Water Heater Tanks ∴ Tonawanda, NY ∴ Cheektowaga, NY ∴ Kenmore, NY