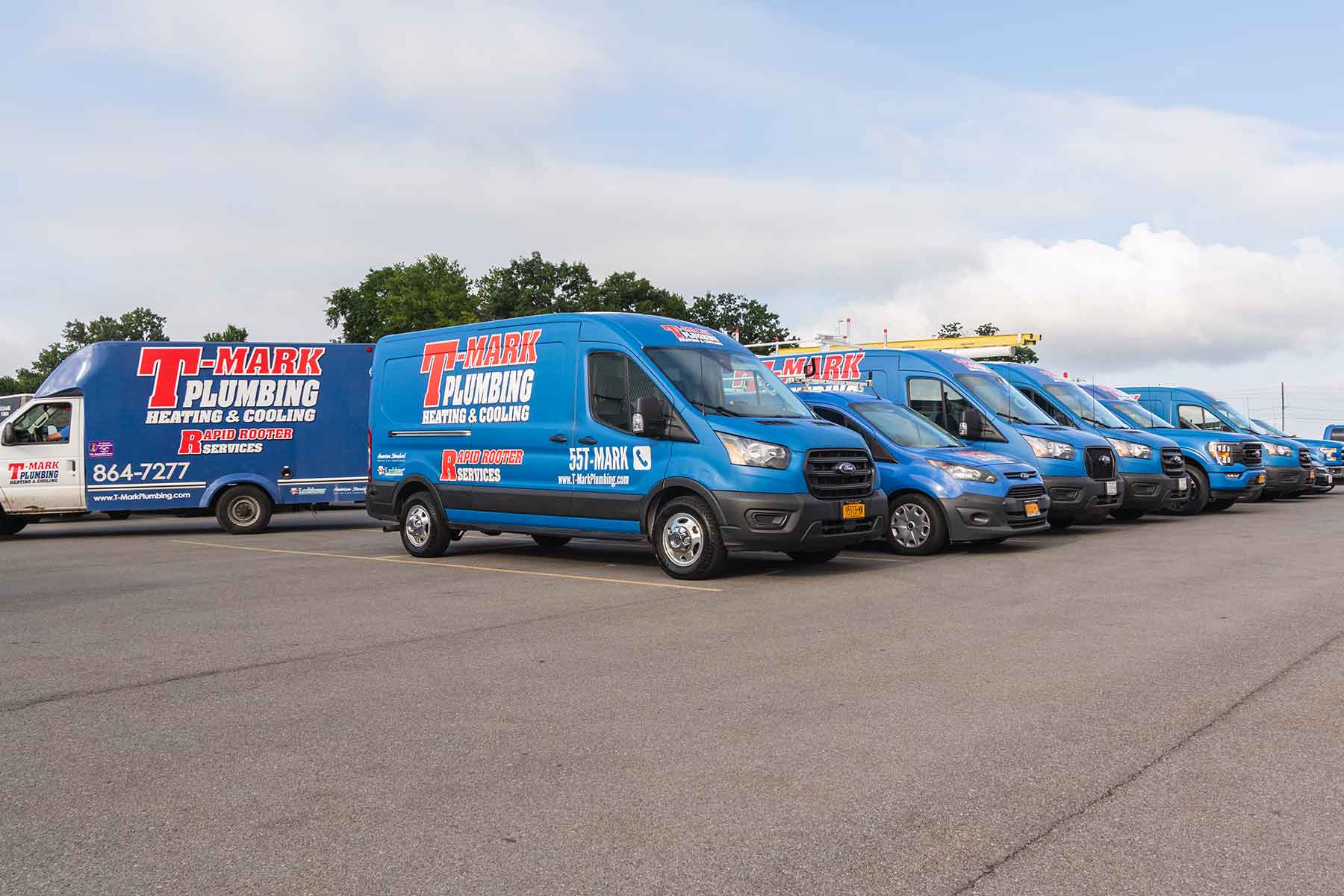 We know that hot water is critical to your business or rental property's daily function. Commercial water heaters need to be serviced and maintained often to ensure they are running at peak efficiency. As large BTU-consuming appliances, small changes in combustion efficiency can translate to significant savings and impact your cash flow.
Commercial Water Heaters
Whether you are utilizing a traditional tank-style water heater, a water heating boiler with a storage tank, a commercial tankless on-demand water heater, or an indirect hot water heater utilizing the heat produced by your building's space heating boiler, we have extensive knowledge to ensure your system is dependable during high-demand time periods — and we'll help you reduce your overall operating costs.
T-Mark Plumbing, Heating, Cooling & Electric Helps Commercial Water Heaters Work Efficiently
Call us today at (716) 249-0029 to see how we can help keep your business or rental property running smoothly.
Commercial Water Heater Replacement, Commercial Water Heater Service & Commercial Water Heater Installation

Buffalo, NY, Ellicottville, NY, Clarence, NY, Tonawanda, NY, Orchard Park, NY & Hamburg, NY
Commercial Water Heater Service in Ellicottville, NY | Commercial Water Heater Maintenance Cheektowaga, NY | Commercial Water Heater Repair Orchard Park, NY
Commercial Water Heater Installation

∴

Commercial Water Heater Maintenance

∴

Commercial Water Heater Replacement

∴

Commercial Water Heater Repair

∴

Commercial Water Heater Service ∴ Clarence, NY ∴ Kenmore, NY ∴ Tonawanda, NY