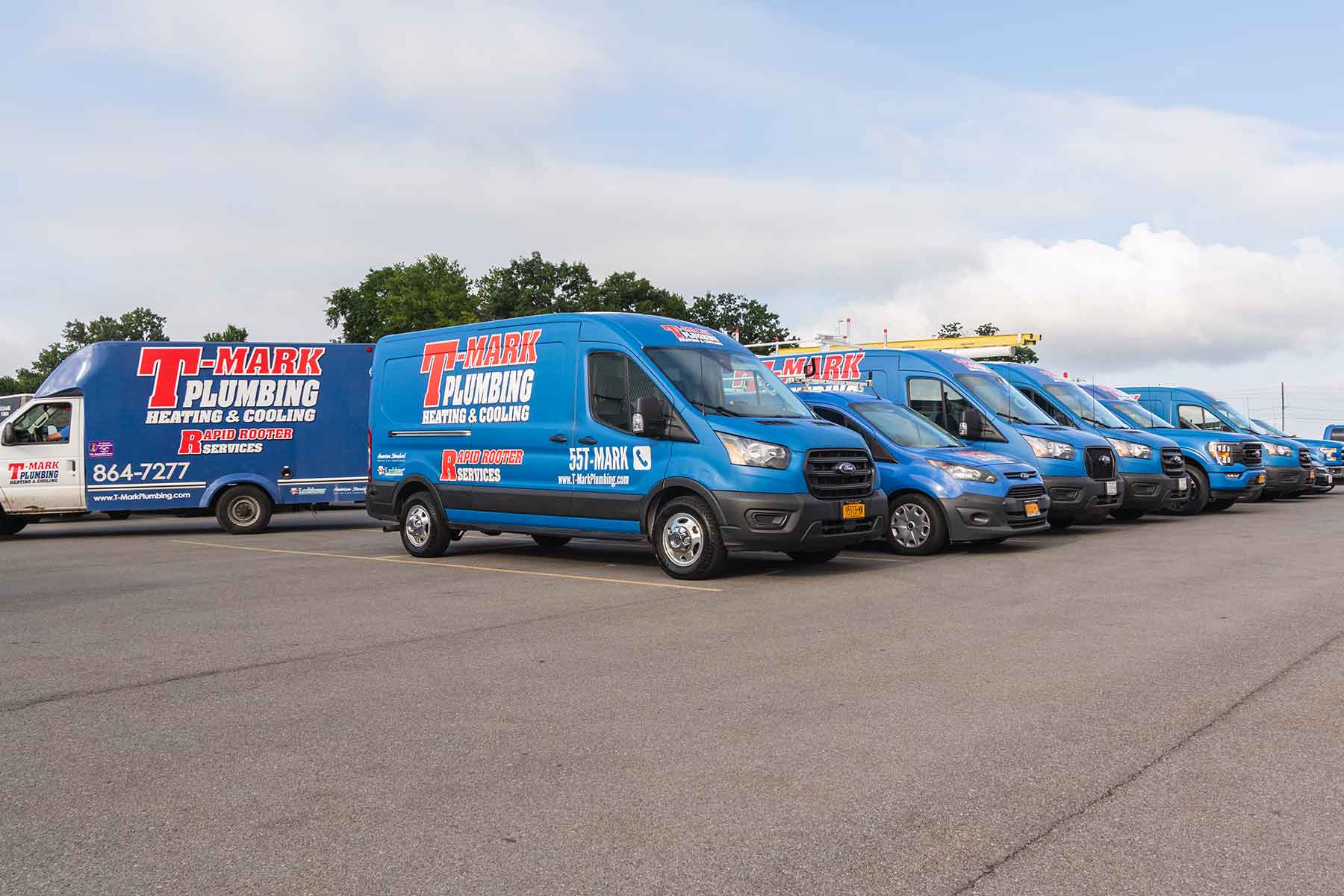 Ellicottville sees an annual average of over 100" of snow, 157 sunny days, and temperature fluctuation from thirteen to seventy-nine degrees. Negative as well as triple digits are no surprise, and there's not much of a break between running the heating and cooling system. As locals of Buffalo and Western New York, T-Mark Plumbing, Heating, Cooling & Electric focuses on cost-effective, energy-efficient, and sustainable solutions to comfort.
Ellicottville, NY HVAC Service
We are a family-owned and operated business with over two decades of experience under our belts. Our professional vehicles are a common sight in Ellicottville, providing residential and commercial HVAC design/installation, replacement, beneficial maintenance and skilled repairs of all makes and models. Our team of experts remains accessible 24/7 for emergency problem-solving without delay.
Find Expert HVAC Service Today
From furnaces, boilers and air conditioners to ductless split systems and heat pumps, T-Mark Plumbing, Heating, Cooling & Electric remains at the forefront of technological innovation. We offer a line of smart heating and cooling systems that simplify and improve control, minimize costs and carbon footprint and elevate the health, productivity, and enjoyment of the living or working environment. We have the perfect fit for every age, size, or layout of home or commercial space. For top-quality products and workmanship, T-Mark Plumbing, Heating, Cooling & Electric is the right choice to make.
Furnace Repair, Heating Service & Air Conditioner Installation

in Ellicottville, NY
Air Conditioning Repair in Ellicottville, NY | Air Conditioner Installation
Furnace Repair

∴

AC Repair

∴

Air Conditioning Repair

∴

Heating Service

∴

Air Conditioner Installation ∴ Ellicottville, NY