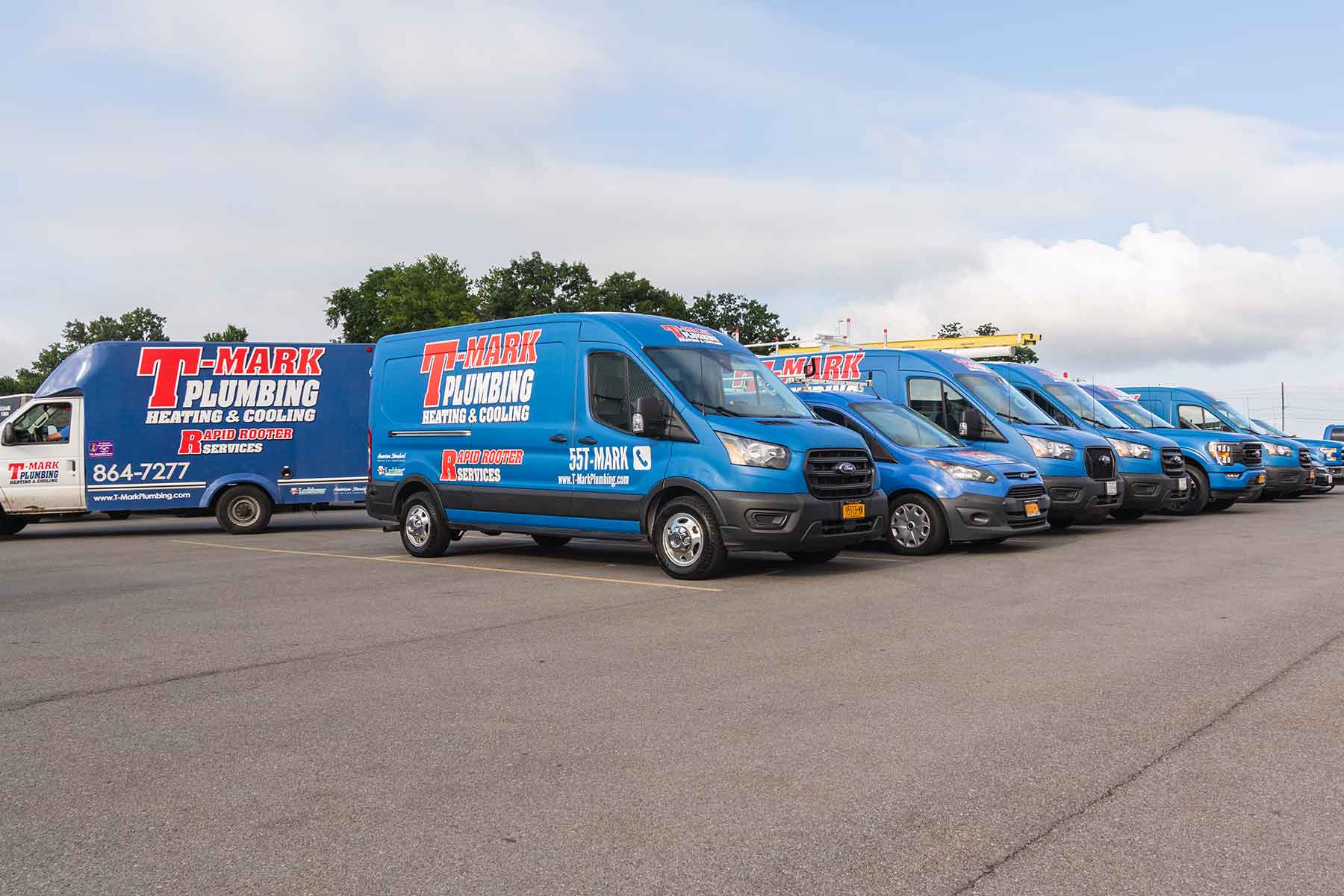 For any type of weather, any style of residential or commercial space, T-Mark Plumbing, Heating, Cooling & Electric provides the industry innovations and expertise that achieve ideal and affordable comfort. From sub-zero winter temperatures to brutal summer heat and humidity in Ellicottville, we answer with high-efficiency HVAC systems and meticulous protocols of installation, replacement, seasonal maintenance, AC repair, furnace repair, and more.
Serving Customers in Ellicottville with integrity
As an American Standard HVAC Dealer as well as an LG and Mitsubishi Ductless Dealer, our selection of air conditioners, heat pumps, furnaces, and progressive HVAC technology delivers consistent temperature, customized room-by-room control, and conveniences of smart operation. Let us trim your monthly costs while significantly elevating the enjoyment and health of your living or working space.
HVAC and Plumbing Services from the Pros at T-Mark Plumbing, Heating, Cooling & Electric
Get in touch with T-Mark Plumbing, Heating, Cooling & Electric at (716) 249-0029 for prompt, knowledgeable, and conscientious HVAC services in Ellicottville. We're happy to offer insight into concerns and implement improvements. Our services target the environmental impact, reliability, and longevity of equipment, striving to save you time, money, and disruption. Ask us about the latest evolution in heating and cooling equipment, energy-saving tips, and the many benefits of proactive strategies. We look forward to fulfilling expectations to higher standards.
Heating Repair, Furnace Repair & AC Service

in Ellicottville, NY
Furnace Repair in Ellicottville, NY | Heating Repair
AC Service

∴

Furnace Repair

∴

Heating Repair

∴

Air Conditioning ∴ Ellicottville, NY