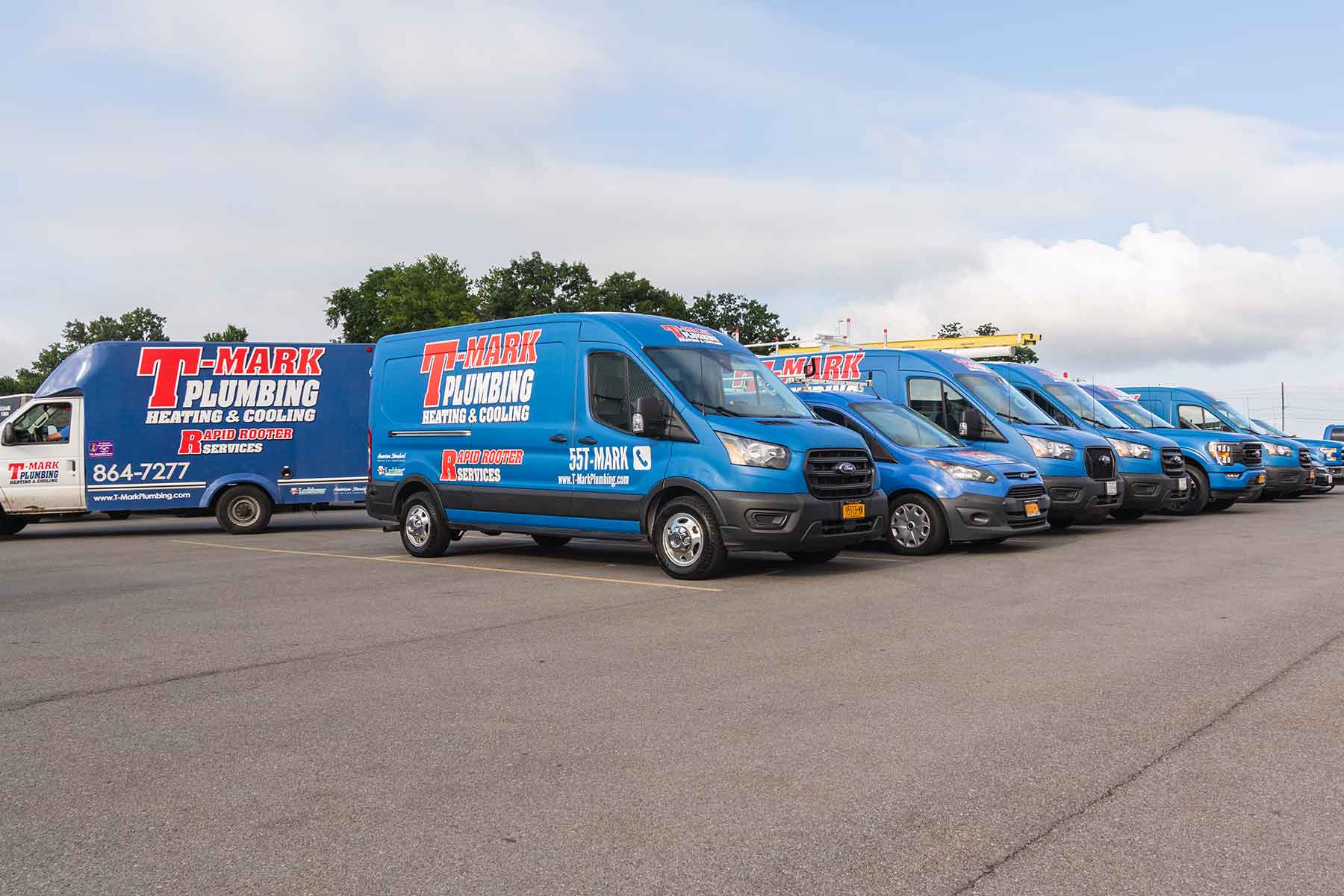 More than twenty years on the job has established T-Mark Plumbing, Heating, Cooling & Electric as the one to call for residential and commercial HVAC services in Niagara Falls. Our professional trucks are a common sight in your neighborhood and our licensed technicians are the best in the field. We set our standards of quality higher to deliver unmatched rewards and returns from your investment. Call us at (716) 249-0029 for satisfying, swift, and successful completion of every complexity of the project.
Find a Reliable HVAC Contractor in Niagara Falls, NY
Whether your heating or cooling system is outdated, not meeting expectations, or is in need of a comprehensive tune-up, we are prepared for all makes, models, and issues. Our selection of industry-leading products and skilled services achieve exceptional energy efficiency, temperature control, comfort, and equipment reliability. We offer new installation, replacements, seasonal maintenance, repairs, and 24/7 emergency assistance in Niagara Falls.
HVAC Service You Can Trust
T-Mark Plumbing, Heating, Cooling & Electric looks forward to sharing new, exciting, and groundbreaking HVAC technology. Modern heat pumps, ductless mini-splits, air conditioners, furnaces, and boilers feature automated adjustment to provide a more consistent temperature while minimizing energy consumption, wear and tear, noise levels, and costs. Options such as zone control, wifi connectivity, and adaptable-speed operation make this the perfect time to make changes.
Furnace Repair, AC Repair & Heating Service

in Niagara Falls, NY
Furnace Repair in Niagara Falls, NY | HVAC Service
Furnace Repair

∴

Heating Service

∴

Air Conditioner Installation

∴

HVAC Service

∴

Plumbing Service ∴ Niagara Falls, NY