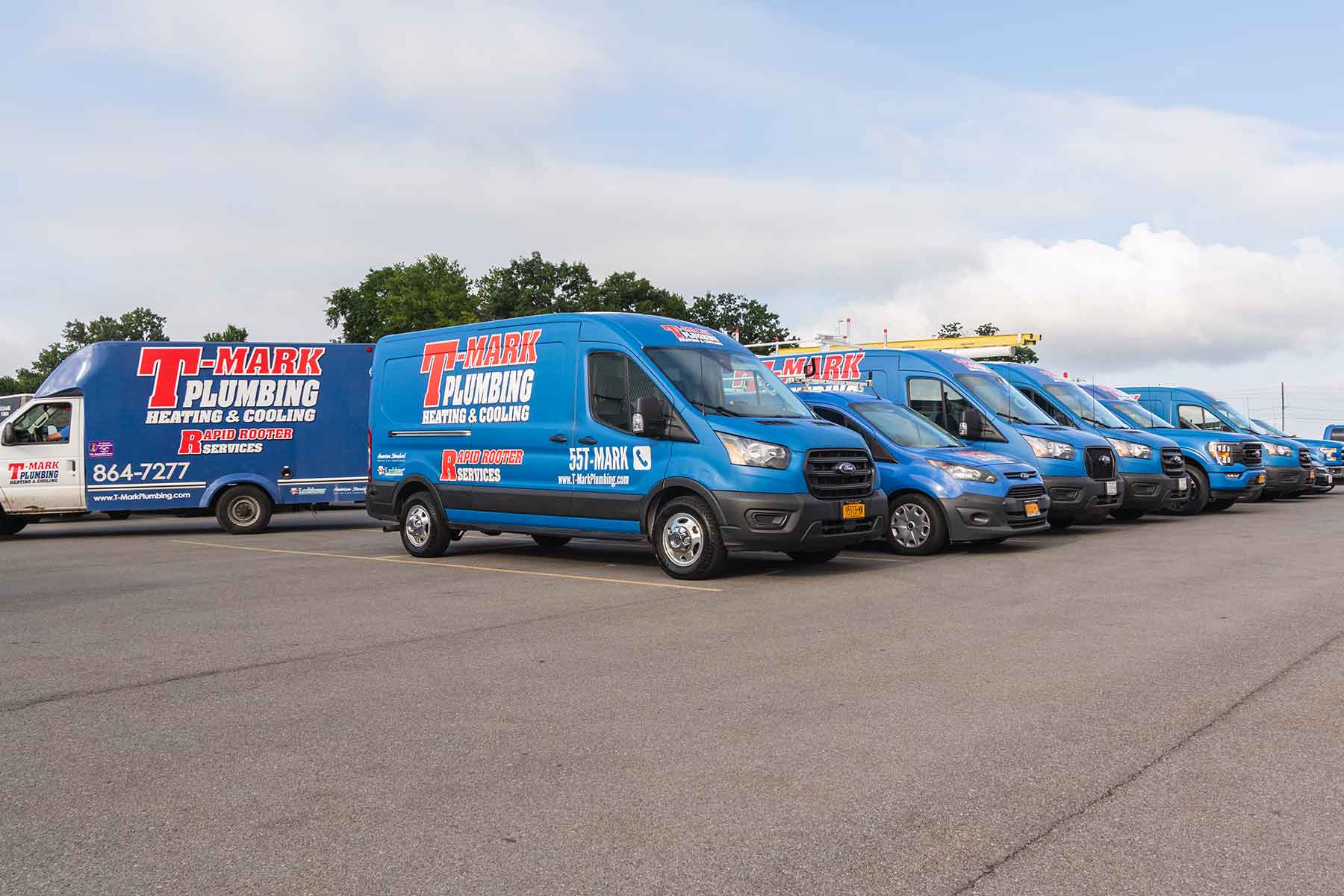 T-Mark Plumbing, Heating & Cooling delivers 100% satisfaction in Orchard Park. Contact us at (716) 249-0029 for everything you need to optimize the performance of your heating, cooling and plumbing equipment. Our fully qualified and dedicated technicians follow proven procedures and recommend only well-established manufacturers and models to ensure maximum reliability, efficiency, and longevity of your essential systems. Whether you're looking for new design/installation, upgrades, prompt repair, or regular upkeep, T-Mark Plumbing, Heating & Cooling answers with a job well done.
Expert Heating, Cooling & Plumbing Technicians in Orchard Park, NY
Family-owned and operated, T-Mark Plumbing, Heating & Cooling takes pride in a well-earned reputation for quality. We draw from over twenty years of service and understand the challenges of homeownership in Orchard Park. We add convenience and comfort through a wide range of plumbing and HVAC services. Every job is customized to suit your requirements, goals, and best interests. From all types of heating and cooling systems to the complete plumbing system, including water heaters, drains, septic, and garbage disposals, we maximize the value of your investment. Call on T-Mark Plumbing, Heating & Cooling at (716) 249-0029 anytime, day or night. We remain available 24/7, providing expert service in Orchard Park.
Furnace Repair, Plumbing Service & Air Conditioning Repair

in Orchard Park, NY
Furnace Repair in Orchard Park, NY | Air Conditioning Repair
Air Conditioning Repair

∴

HVAC Service

∴

Air Conditioner Installation

∴

AC Repair

∴

Heating Service ∴ Orchard Park, NY